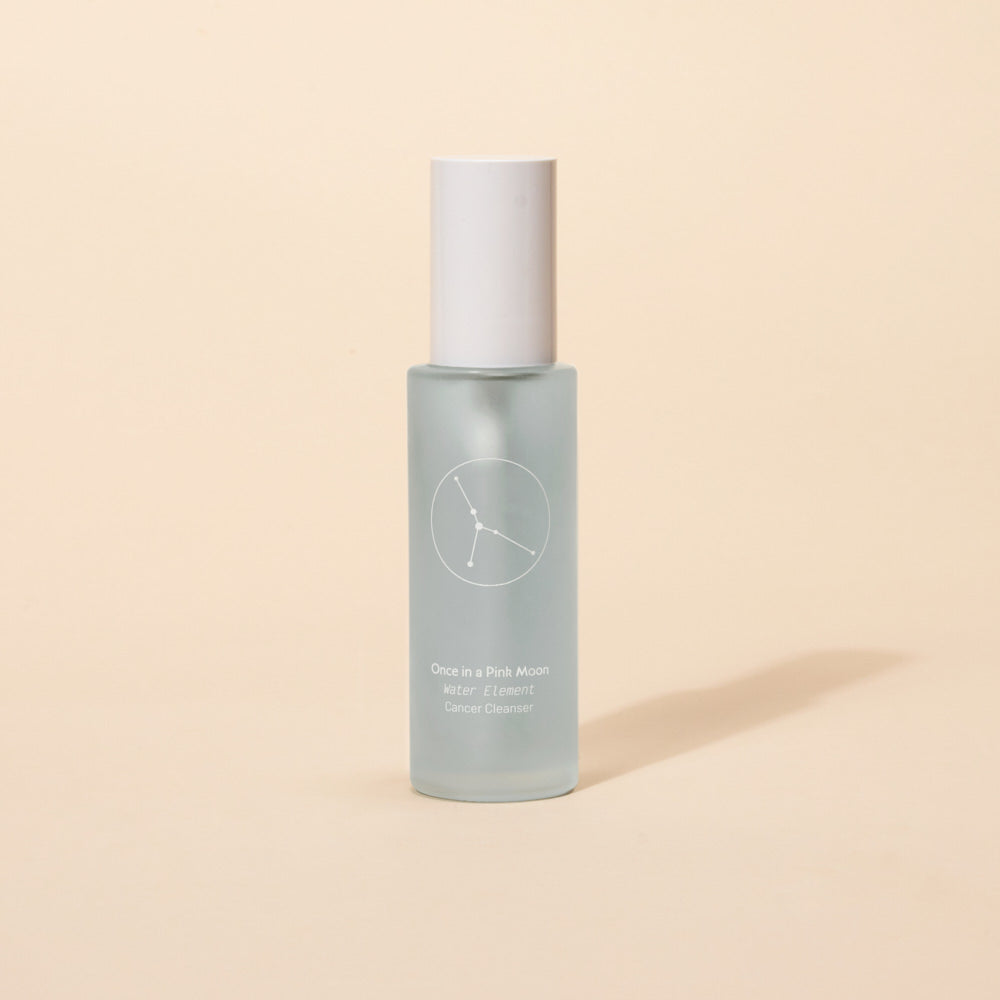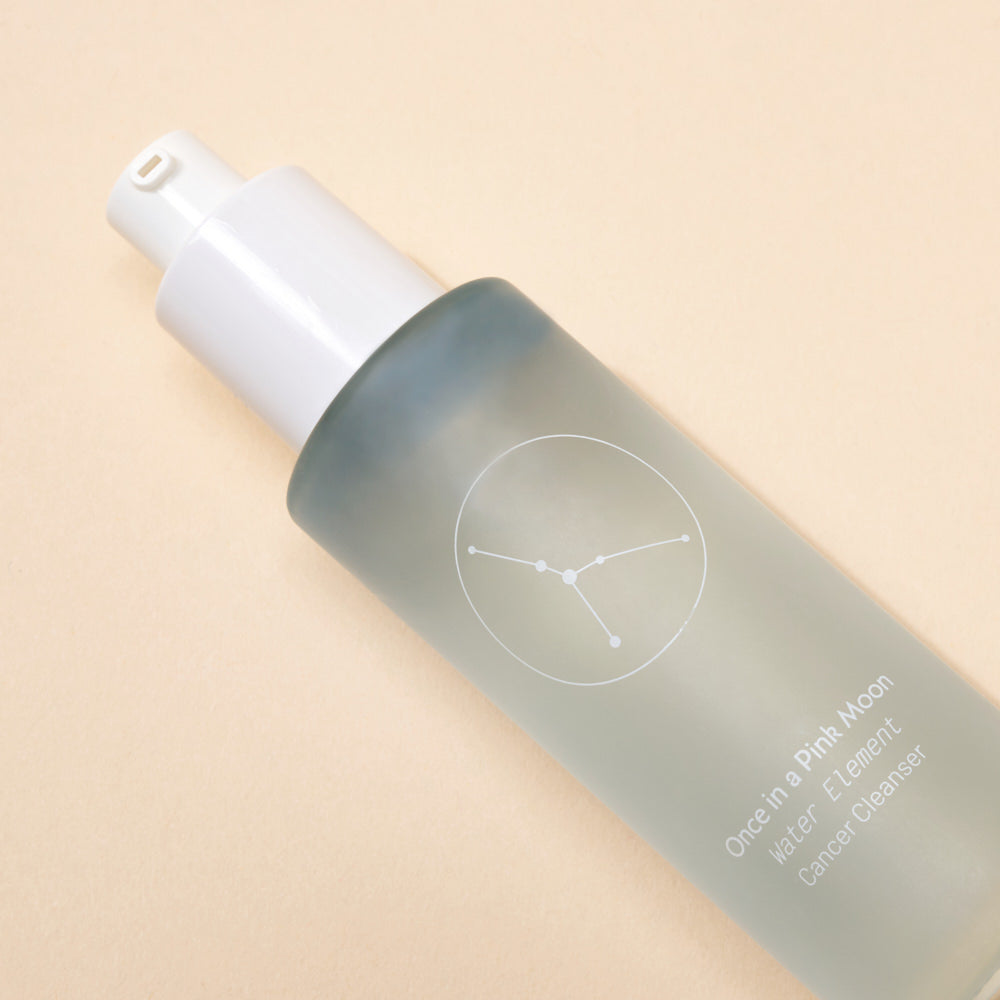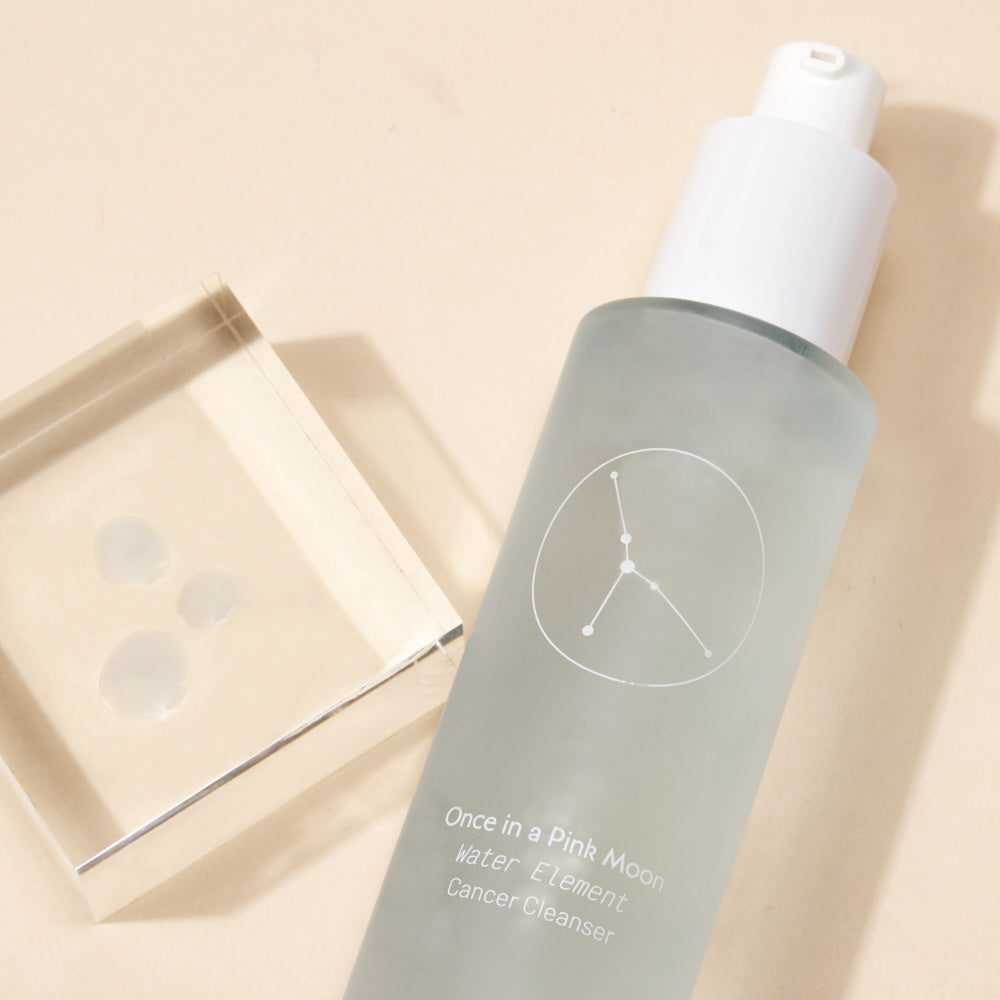 Cancer Cleanser – Water Element | Hydrating Foam
Inspired by imaginative Water signs (Cancer, Scorpio, Pisces), this dreamy sea blue cleanser allows you to let go of the energies of the day from pollutants

Rose water, seaweed, aloe vera, and panthenol serve to hydrate and cool the skin

Rose water is highly vibrational and rich in vitamins; hydrates, cools, soothes, and brightens skin

Seaweed is used to clear heat while balancing the yin and yang of the body; hydrates, maintains skin's elasticity, promotes cellular turnover

Aloe vera is soothing, cooling, and hydrating 

Panthenol strengthens the skin and leaves it moisturized and hydrated 

Skin is left ultra soft and radiant due to gluconolactone, a PHA (poly-hydroxy acid) that gently exfoliates skin 

Texture is a hydrating water that turns into soft, milky foam when activated

Fragrance & essential oil-free + vegan formula; colors are from 100% natural extracts and botanicals

Co-created with an AAPI astrologer, Evelyn Zuel
Note: The color of this product may naturally change in response to the elements (light, air) due to the colors being derived from plant-based, natural extracts. This does not impact the efficacy of the formula.
Combination skin moods, dry/dehydrated skin, sensitive skin in need of soothing, your second cleanse
After removing makeup, a water-based foaming cleanser helps to leave skin with a blank canvas, prepped for your serum and moisturizer. Use this cleanser as your second cleanse – we love pairing it with an oil cleanser, like the Air Element - Gemini Cleanser.
Works fantastic as a makeup brush wash! Spritz a few pumps onto your brush, swirl the brush under warm water in the palm of your hand, let dry.
Dispense 2-3 pumps to fingertips and rub together, massage onto a dry or damp face for 30 seconds to let the cleanser turn into a soft foam. Rinse with water and pat dry. The aqua ocean blue makes this cleanser a wonderful ritual for nighttime dreaming.
Pure water (aqua), Rosa damascena (Bulgarian rose) flower water, Cocamidopropyl betaine, Sodium cocoyl glutamate, Aloe barbadensis (aloe vera) juice, Glycerin, Propanediol, Sodium hyaluronate, Laminaria japonica (seaweed) extract, Vitis vinifera (grapeseed) seed extract, Gluconolactone, Coco glucoside, Panthenol (pro-vitamin B5), Potassium sorbate, Solanum melongena (eggplant) fruit extract, Aloe barbadensis (aloe vera) flower extract, Ocimum sanctum (holy basil) leaf extract, Ocimum basilicum (sweet basil) flower/leaf extract, Curcuma longa (turmeric) root extract, Sodium benzoate